In this month's spotlight, we are introducing some new, reintroducing some familiar, and putting our focus on providing agents with the best service! Read on to view our January spotlights.
Employee Spotlight:
Katlyn Eggar, Head of Learning & Development
This month Indium welcomed our new Head of Learning and Development, Katlyn Eggar. Eggar has 11 years of agency ownership experience that created a passion for helping other entrepreneurs navigate the pains, failures, and opportunities that come along with growing their business. Click here to read more.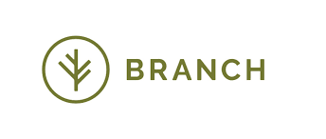 Carrier Spotlight:
Branch Insurance
Branch is a full-stack insurance company that makes insurance simple. Through data, technology, and automation, Branch lets you sell truly instant home insurance, auto insurance, or the first-ever instant bundle of both, plus umbrella insurance and other coverages. Click here to learn more about Branch.
Indium Insights: ICYMI
Indium Service Level Standards Webinar
This month we held our first Indium Insights webinar focused on our improved processes and service level standards.
Be on the look out for next month's webinar registration!
FEB.
Click Here To View Our February Spotlight
MAR.
APR.
ARCHIVE