Announcing our CEO, Katherine Ternes.
Indium appoints Katherine Ternes as CEO, ushering in a new era focused on
best-in-class market access, training, technology, and perpetuation solutions.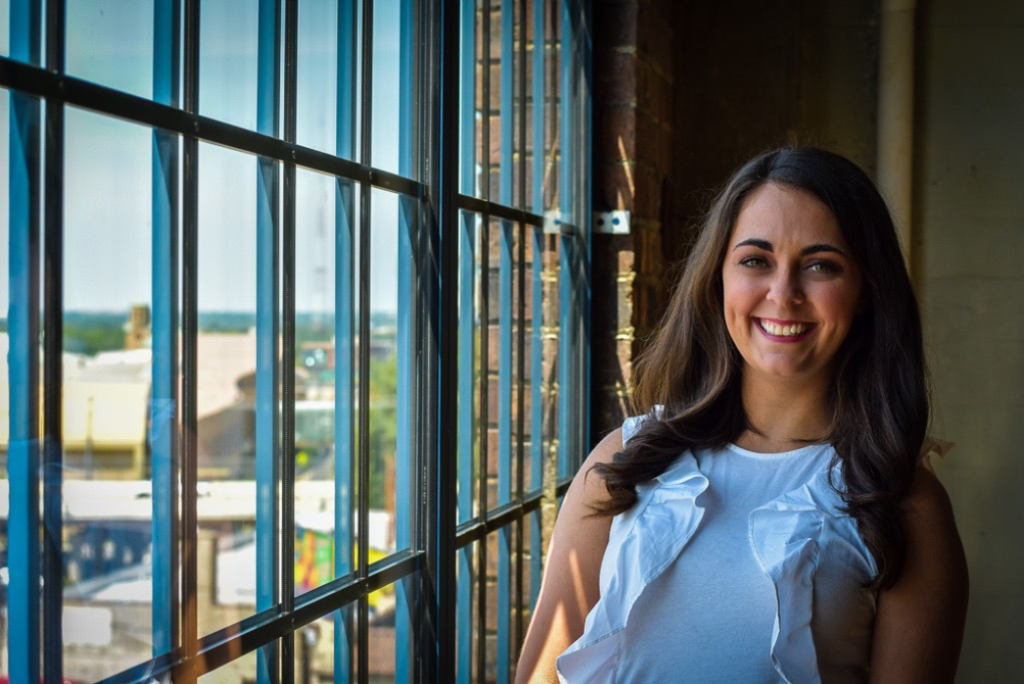 COLUMBUS, Ohio– Indium, an industry-leading agency network representing over 300 agencies, announced that it has appointed Katherine Ternes as chief executive officer to usher in a new era focused on best-in-class market access, training, technology, and perpetuation solutions.
Ternes, recently interviewed by The Rough Notes Company on the acquisition of AgencyZoom, has shared a passion for scaling and blending technology for independent agencies for years. This experience brought her to the forefront of Indium's equity holders as a great CEO candidate.
"It is critically important that Indium be nimble and adaptable. We are ecstatic that we have found a leader ready, willing, and able to drive high performance in today's challenging environment. Kat Ternes is an industry leader and the perfect person to make it happen for Indium." said Brent Phelan of Phelan Insurance Agency (Versailles, Ohio), a member of the Management Committee and one of the earliest members of Indium since 2004. Before joining Indium, Ternes gained corporate experience with Vertafore from 2021-22, expanded the VP of Sales role to overseeing all revenue teams at AgencyZoom from 2019-2021, and prior she quickly developed sales strategies in the title and P&C insurtech spaces at SafeChain and Smart Harbor, respectively. 
In her role as VP of Revenue at AgencyZoom, Ternes was responsible for much of the company's day-to-day operations, enabling her to develop a deep understanding of independent agencies and technology partners. Leading triple-digit growth and all domestic employees through the acquisition of Vertafore, with the co-founders, gave Ternes additional experience she'd never anticipated.
"All along the way, we had an amazing internal team that was willing to go the extra mile for our agencies. Then we had agencies who were dedicated to growing with us, not only in a technical product sense but also as a business. Combining all these factors with bullish founders and bootstrapped profitability gave us an edge that no one could keep up with." said Ternes of what she enjoyed in her last role, adding that "Indium is in a similar place; we have a healthy business, with great leadership and equity involvement. It has all the kindling, now we organize it into a pile and ignite!"
Bradley Flowers of Portal Insurance (Mobile, Alabama), a new member of Indium and fellow Management Committee, shared, "This is such a perfect fit for both Kat and Indium, her experience not only building the team at AgencyZoom but her connections in the industry will serve not only Indium but the independent agency channel."
In addition to enhancing current carrier and technology partnerships, Indium plans to expand geographically to counterbalance concentration in the Midwest. "I call Columbus, Ohio home, and it truly is a great place for networks, insurtechs, carriers, you name it – but it's also time to dig into our coasts. There are agencies we can help and learn from that will only improve the strength of Indium," said Ternes.
To learn more about Katherine's views and involvement in the industry, check out these recent interviews;
June 2022 Effectively Running a Sales Team with Bradley Flowers, The Insurance Guys Podcast
February 2022 Interview with Andrew Daniels from Insurtech Ohio
November 2021 What's Next with AgencyZoom with Syd Roe, b atomic
October 2021 Scaling through Systems and Automation with David Carothers, the Power Producers Podcast